Rabbi Moshe Weinberger: The Link Between the Book of Yehoshua (Joshua) & Mashiach (Messiah) Ben Yosef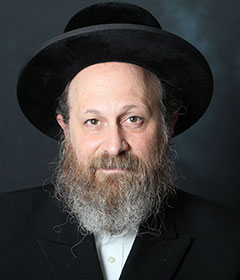 Shiur first published
Nov 13, 2016 – 12th of Cheshvan, 5777
1 hr 0 min
This Shiur is in audio format which you can press on through the link below
The Penimius of Sefer Yehoshua (1) Sefer Yehoshua and Moshiach Ben Dovid
About this Shiur
This is the first Shiur of the motzai shabbos series this winter. We are entering into Sefer Yehoshua which is entering into Eretz Yisrael. In this Shiur we are starting to learn about the Penimius of Sefer Yehoshua, and how the Geula comes from the process of Mashiach ben Yosef and Mashiach ben Dovid.
Lecture #2
The Penimius of Sefer Yehoshua (2) Who Is Moshiach Ben Yosef?
Nov 19, 2016 -19th of Cheshvan ,5777
58 min
Lecture#3
The Penimius Of Sefer Yehoshua (3) Why Are There Two Moshiachs
Nov 26, 2016 – 26th of Cheshvan, 5777
57 min
Lecture#4
The Penimius Of Sefer Yehoshua (4) The 5 Jobs Of Mashiach Ben Yosef
Dec 17, 2016 – 18th of Kislev, 5777
59 min
An online printed translation of Kol Hator into English can also be found at http://www.israel613.com/books/KOL_HATOR.pdf
This is the book which goes into depth about the concept of Mashiach Ben Yosef and practical natural steps to bring the redemption.
I also stored a backup copy at this web site in case the link above becomes outdated; KOL_HATOR